When customers contact Hung Phat Technology Development Joint Stock Company, they will be provided with a detailed drawing of elevator shaft. But during construction process, it is necessary to have some notes when designing the elevator shaft for the most accurate construction.
Notes when it comes to design and construct elevator shaft
1. Elevator shaft dimension
The first point to note in the design of the elevator is shaft size, the supervisor needs to directly check the actual construction area to design dimension that is suitable with the load of elevator. It is common that the size of the home lift shaft is 1400 x 1300 mm (width x depth) which will be suitable for installing a home lift with a load of 250kg.
2. PIT depth
– PIT depth is also taken into consideration when designing elevators, it must always be technically dry. When building an elevator shaft, the PIT depth depends on the type and load of the lift and must be at least 700mm. However, for elevators using traction ropes, the PIT depth of a completely imported elevator is 450mm. When constructing the buffer, limit switch will be installed in the PIT. Please note that PIT size must be same as shaft size, and the PIT bottom must be over 200mm.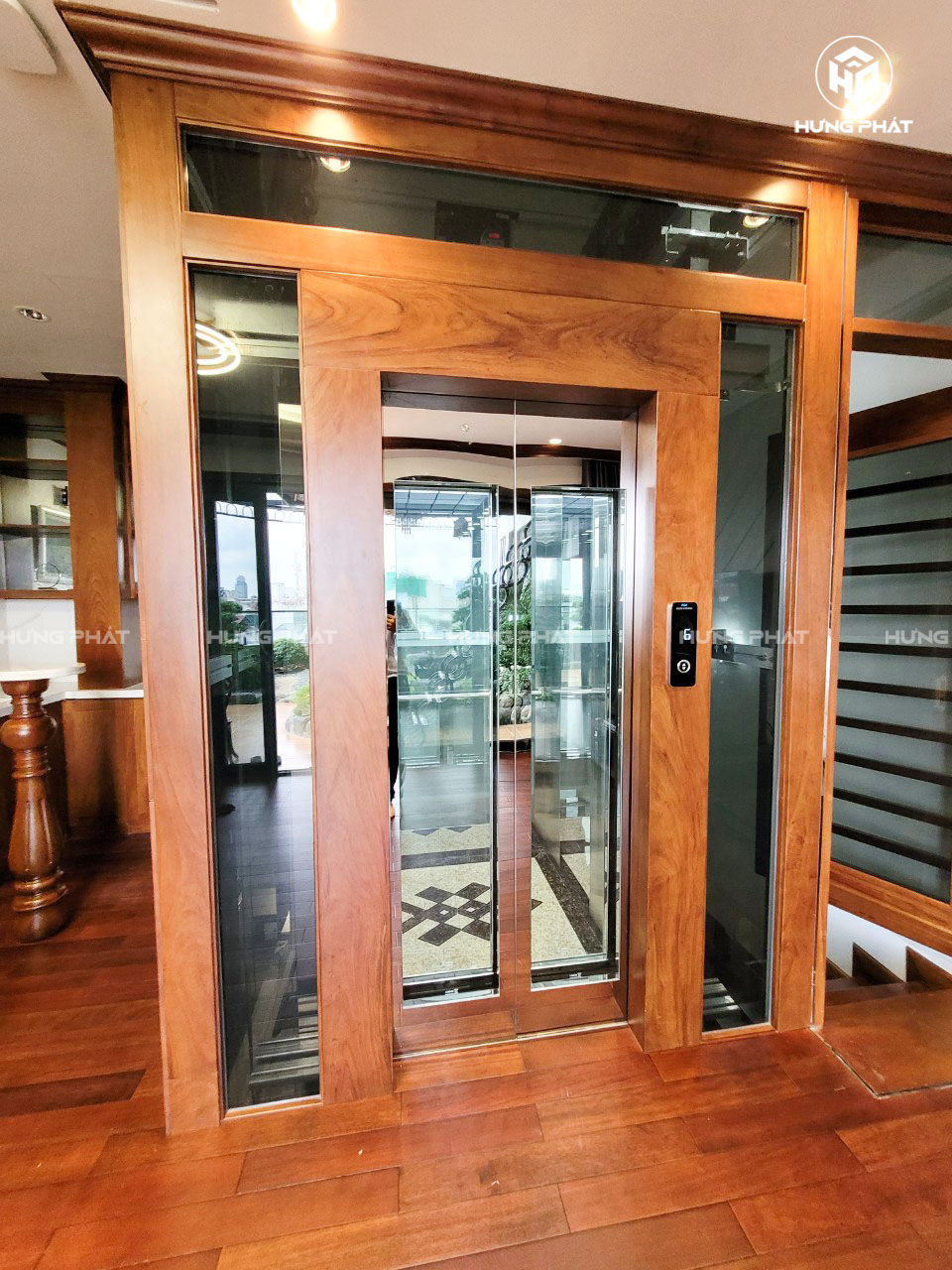 3. Machine room
– The machine room of the home lift is designed to place important equipment of the elevator such as traction machine, control cabinet. Therefore, it is necessary to pay attention to follow the manufacturer's drawings to ensure a strong structure to be able to withstand high loads. In addition, the followings should be noted
– Do not build near the water tank to avoid water leakage causing short-circuit
– The height of the machine room must be accurate to ensure the durability of the pulley, ropes and the quality of the elevator.
– The height of Overhead (OH) must be accurate (calculated from the 1st floor to the floor of machine room) to match the load of the elevator.
– It is necessary to design ventilation holes for the machine room so that the equipment can cool down in the best way.
4. Elevator door
– The elevator door is the last thing in the installation process, it is necessary to have correct construction technique so that it does not affect other equipment of the lift and the structure of the building. Therefore, when designing an elevator, it is vital to pay attention to the size of the elevator door.
Above are some useful notes, hope everyone can apply during the construction and installation of the elevator. If you have any difficulties, please contact the hotline: 0901 295 888, we are always happy to serve you.