Brand: Japan
Manufacture: in Korea.
Currently in Vietnam, there are many elevator brands from Japan and one of the brands that is highly appreciated for its quality, durability, and effective use for users is Fuji elevator. The Fuji home elevator series is highly recommended for its stability, smooth operation and durability, meeting Japanese and European standards.
Advantages of Fuji Elevator
Japanese elevator brand has long been appreciated for their high quality, durability, and high efficiency, so Fuji home elevators also receive the love and trust of users.
Fuji home elevator has elegant and luxurious design, many landing door patterns as well as diversely decorated cabins to suit all user requirements.
Reasonable price compared to other elevator brands, Fuji is the most affordable elevator product.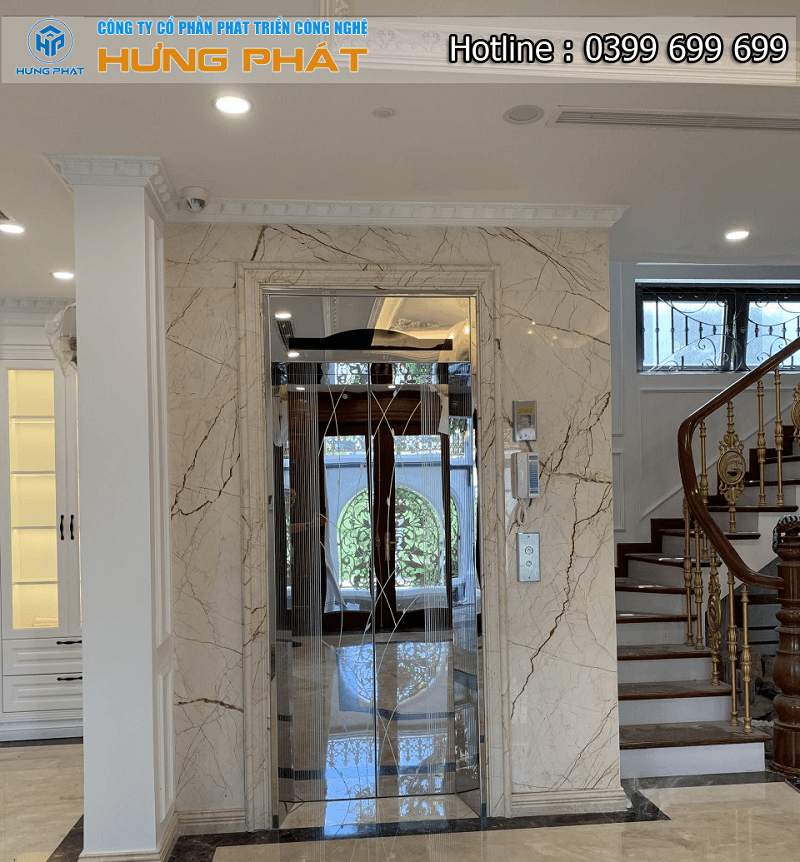 Features of Fuji Elevator
The smallest load of Fuji elevator is 250kg with a small cabin size suitable for families with a tight space.
There are also higher load from 350kg – 630kg suitable for projects such as motels, apartments, small office buildings, etc.
Fuji home elevators operate smoothly without making loud noises when in use.
Guarantee safety according to international standards. The door system uses infrared light curtain to automatically open and close the elevator doors, in addition, there is a backup system in case of grid power failure.
Fuji home elevator has a micro-processor, control system using inverter.
The Fuji elevator system has a uniformity in the motor, so it saves more electricity than other conventional motors.
The Reputable Fuji Korea Home Lift Supplier with Competitive Price
Among many elevator brands, how to choose the suitable type for the purpose of use and optimal cost? Please contact us so that Hung Phat JSC can advise you on choosing the right type of elevator for your needs. Hung Phat JSC is a distributor of completely imported elevator products in Vietnam. The variety of elevator brands, various sizes, designs, colors, etc. to satisfy all customer requirements.
REGISTER FOR CONSULTATION